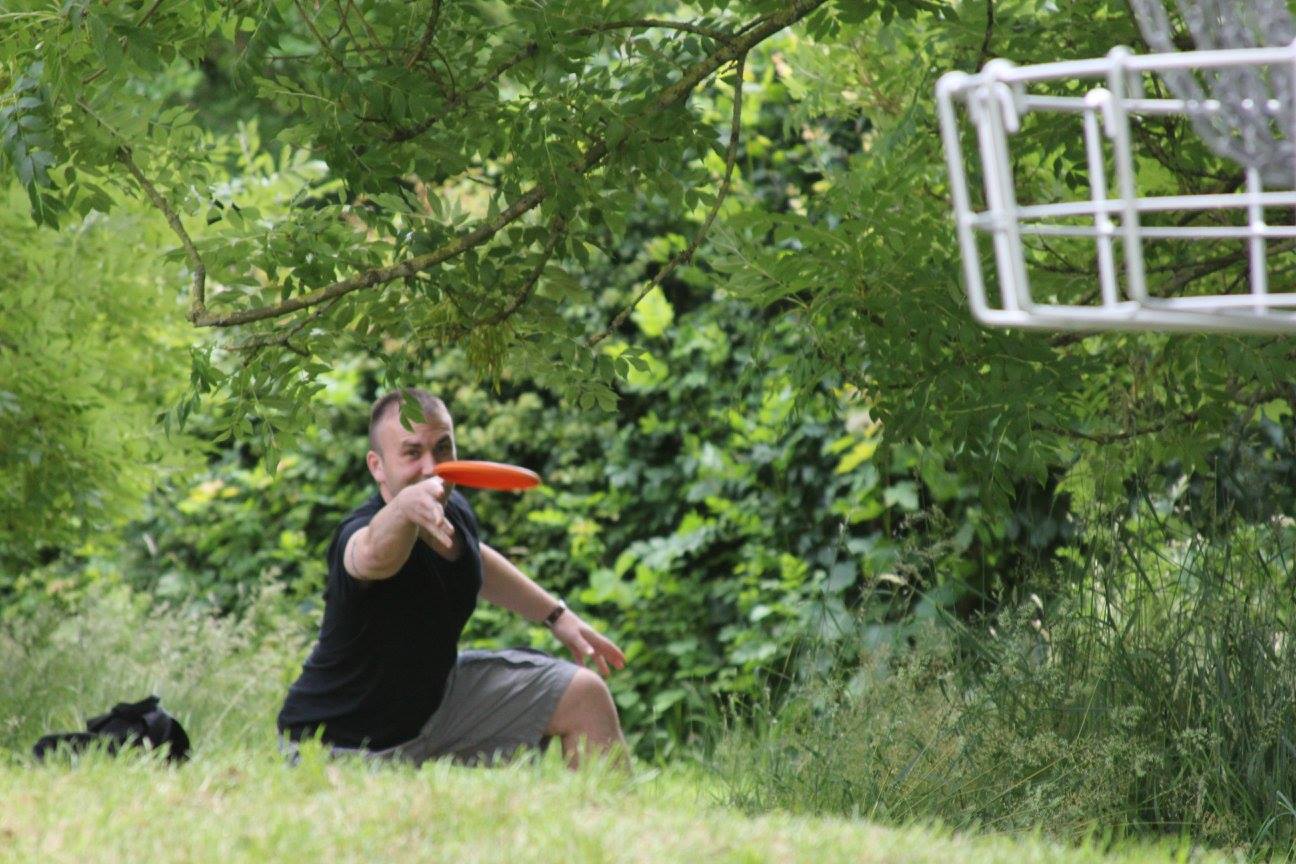 Disc golf is similar to regular golf except that it's played with a frisbee disc. Players throw the frisbee as close as possible to the basket, then throw again from where the frisbee lands, trying to get it into the basket in the fewest number of throws. Chains on the basket help catch the frisbee.
With thanks to Veolia Environmental Trust and Thrive Trafford, for the funding, and working with Trafford Council, the Friends of Longford Park and Didsbury Ultimate Frisbee for Amateurs (DUFA), have installed an 18 hole disc golf course in the centre of the park.
The course is open and free to everyone. Discs are available for hire in the park café, costing £1 with a £5 deposit (cash only).
For more information, including details of open days and club meets http://www.manchesterdiscgolf.co.uk/